Here at Kinderly Learn, we want to keep you updated on all things related to early years childcare. That's why every month we offer a free online webinar on all the latest topics and news.
Our live webinars are hosted by early years experts and include topics like:
Observations, assessment and planning: Are you Ofsted-ready?
Updates on safeguarding and child protection
Preparing for the New Ofsted Education Inspection Framework
Supporting speech, language and communication in the early years
Practical strategies for supporting SEND
Understanding and supporting challenging behaviour
Our monthly webinars are available to all Kinderly Learn subscribers (even if you're on a Kinderly Learn free trial).   
SPECIAL OFFER – Anyone can access this month's webinar for free. CLICK HERE to register.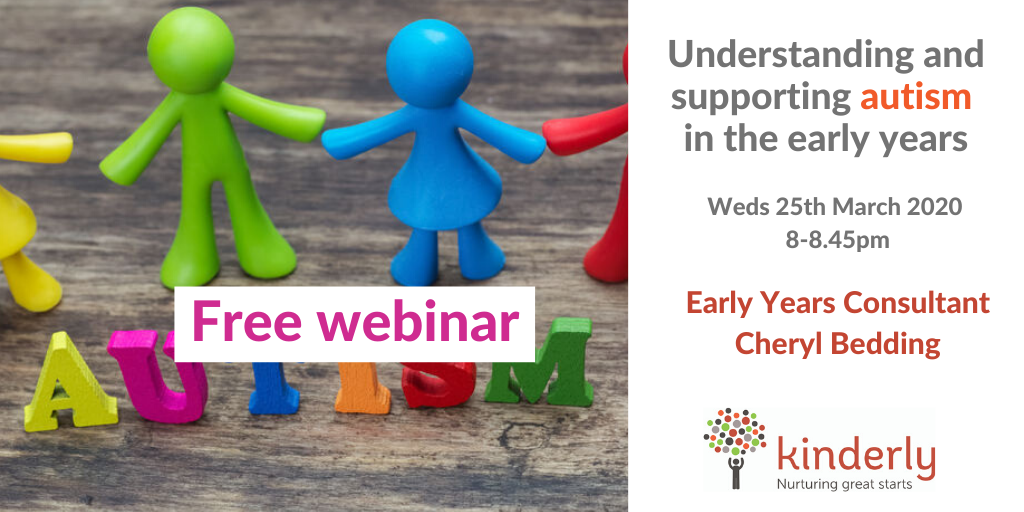 Here's what our subscribers think:
Thank you for a brilliant webinar tonight – very informative! (Emma Davies, early years practitioner)
I really enjoy doing Kinderly Learn webinars. All the information given is always clear and easy to follow and understand… (Alison Mazacs, registered childminder) 
The webinar was excellent, thank you, I am very pleased I attended! There was a lot of relevant and current information and I thought the presenters were extremely knowledgeable… (Bex Winfield, early years practitioner)
I found the webinar extremely informative. I have taken part in lots of webinars and this was by far the best for connection and sound. I really look forward to joining more soon! (Karen McDermott, early years professional)