Throughout lockdown, whilst early years settings were forced to close for all children except those of critical workers and vulnerable children, Kinderly produced for their customers a weekly list of links to activities that early years providers could share with their families to support them in home learning. The feedback on these was extremely positive and so we decided to continue producing these activity lists, even when settings began to open reopen, and children returned.
Introducing new activities
After 20 weeks, however, we've decided to change things up a little and refresh the format, making the weekly lists topic-based (as opposed to age-based).
Topics get mixed reactions in the early years community, with good reason. Used poorly they can be burdensome for the adults and boring for the children. However, used well, they can inspire and enthuse, offering a useful framework for settings to develop and enhance their provision.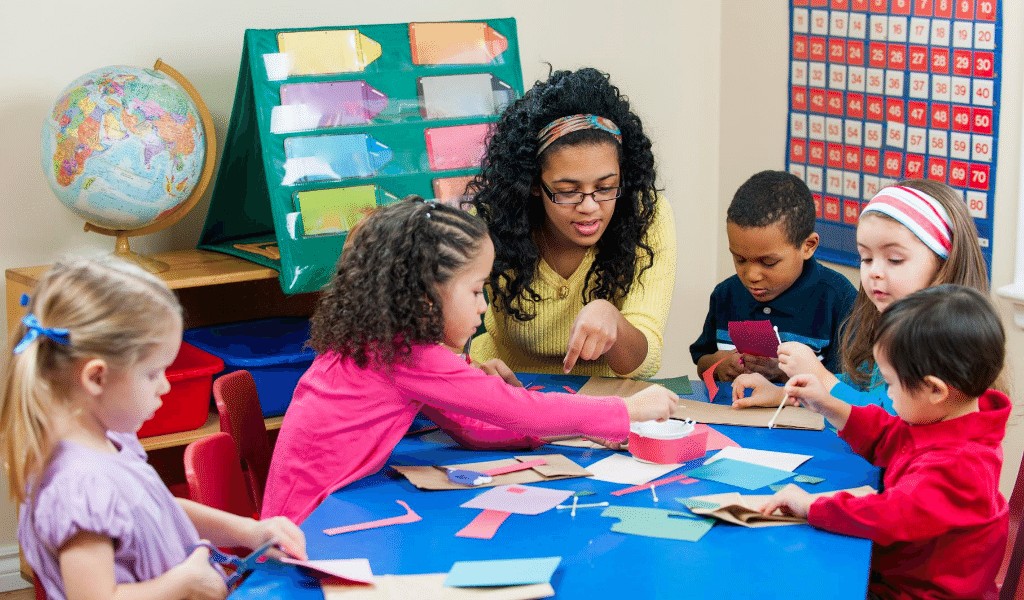 Content that sparks
The new Kinderly topic activities are intended to support practitioners to offer themed activities that reflect children's existing interests and fascinations, or to ignite the spark of new ones.
Topics should not be followed slavishly; they need to meet the needs and reflect the interests of the children first and foremost. Practitioners should feel able to dip in and out of the ideas provided, extending and adapting them to suit the children in their settings.
How do you access the new weekly activities?
You can gain free access to the weekly activities with Kinderly Together.  If you're not already signed up, why not start a free 30-day trial today?  You can view the first issue HERE.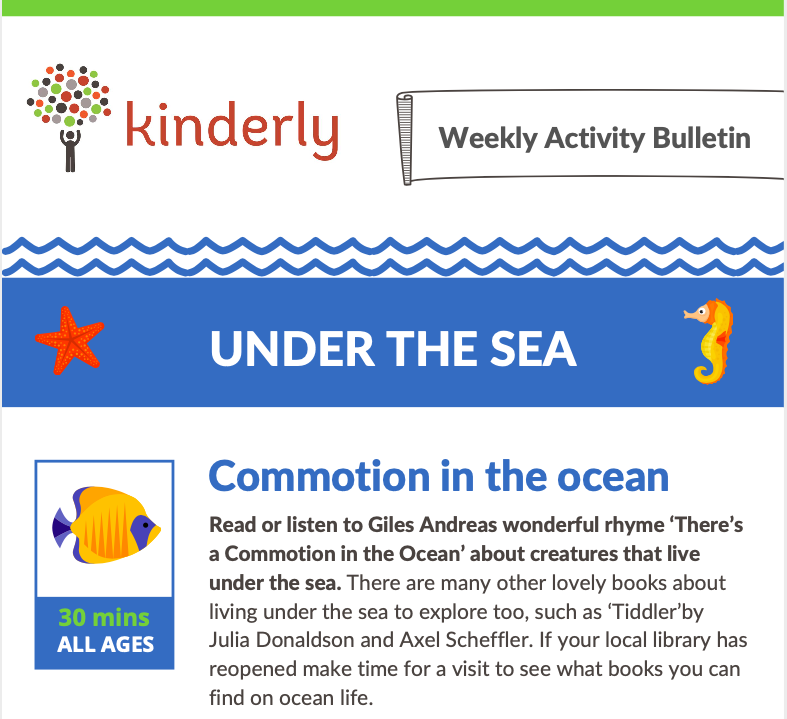 Share your experience with us
We hope you like our new offering. Please feel free to post photos on our Kinderly Facebook group (remembering not to include children's faces in your pictures for safeguarding purposes) and share how you are using the ideas. We'd love to see them!