We've been working closely with the PACEY Cymru team to ensure that our award-winning nursery management software Kinderly Together meets the needs of childcare and early years professionals in Wales.  Claire Protheroe, PACEY's National Manager for Wales, gives us more information on how Kinderly Together can support your setting in Wales. 
Recent developments have seen Kinderly's early years management software now include ways to log and record observations and assessments following the principles and key elements of the Foundation Phase Framework and the Foundation Phase Profile to support you in evidencing children's learning and development, planning for the next steps and sharing information with families.
Support the assessment of children's progress
The Foundation Phase Profile can be used as a tool to support the assessment of children's progress and skills, from the observations you have made. Please note that a New Curriculum for Wales is in development and further updates to supporting children's learning and development in Wales in line with this will follow in coming months.
The Foundation Phase Profile was developed to assess children's abilities and development in four of the areas of learning:
Personal and social development, well-being and cultural diversity

Language, literacy and communication skills

Mathematical development

Physical development
The Profile covers children's development from six to eighty-four months (7 years of age) that are represented in outcomes starting with Bronze, Silver, Gold and progressing on through Outcomes 1 to 6. Details of the alignment of expected ages of development to the expected outcomes in the profile can be found in the framework for Wales section of the Kinderly Together dashboard.

Support your planning for the child's next steps
Developmental outcomes are presented in a selection of 'skills ladders' under each of these four areas of learning. The skills ladders can be used to assess children's abilities and progress, but also help you to identify the next level of skills that a child may be developing. This is a useful tool to support your planning for the child's next steps, which includes opportunities for them to practice developing skills.
There are a large number of skills ladders in the full Foundation Phase Profile and outcomes for other areas of learning that the Foundation Phase Profile does not cover.  All have been included on Kinderly Together to support the wide range of observations and assessments that practitioners in Wales may be looking to undertake. A compact version of the Foundation Phase Profile is available though often referred to as the 'Compact Profile'. The Compact Profile provides a snapshot of a child's development.
The Foundation Phase 'Compact Profile' consists of 16 skills ladders including:
Personal and Social Development, Well-being and Cultural Diversity:
Language, Literacy and Communication Skills:
Oracy – Listening and understanding

Oracy – Phonological awareness

Oracy – Expressive language

Reading – Understanding reading materials
Mathematical Development:
Reciting and sequencing numbers

Counting

Shape

Pattern Physical Development:

Holding a mark-making implement

Coordinated movement

Drawing

Fine manipulation
If you are new to using Kinderly Together or recording observations and assessments, you may find it useful to concentrate on the skills that make up the 'Compact Profile' to begin with.  These are identified as being part of the 'Compact Profile' in the framework for Wales section of the Kinderly Together early years software.  You could also choose to look at one specific area if you feel there are concerns in relation to a child's learning and development that you wish to monitor. The outcomes of this could then support discussions with parents/carers.
Evidencing and recording judgements
To assess whether a child has met an outcome level you should draw upon a collection of observations having seen the child demonstrate the skills in different situations on different occasions. When a child achieves an outcome level it is because they have mastered those skills, rather than they are still developing these skills.
It is not a statutory requirement that those providing childcare and/or funded education in the non-maintained sector in Wales complete the Foundation Phase Profile for children in their care. However, if you receive local funding for Foundation Phase or Flying Start there may be requirements around the assessment of children's development within the terms and conditions of any funding received, we suggest you check this on a local level.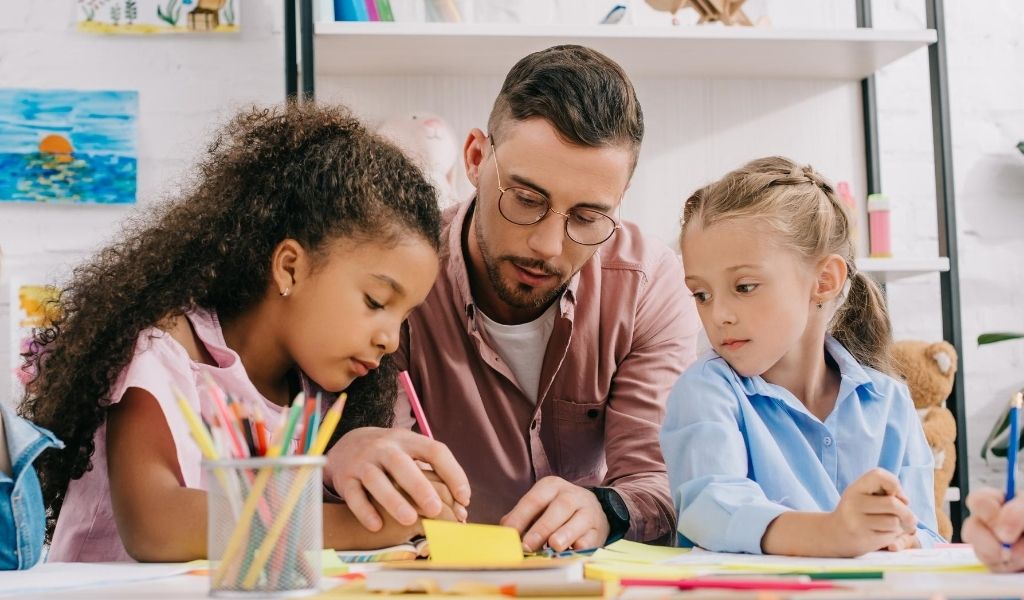 Easily record all your evidence in one place
Remember though that all registered childcare settings need to be able to evidence to CIW how they assess and plan for children's learning and development. Currently, CIW do not state what form of assessment should be used, the amount of evidence needed to be gathered, or the method for how the assessments are recorded. This is up to the setting to decide on what is proportionate and relative to the individual child. By using the Kinderly Together records that have been developed you will be able to evidence how you are assessing and supporting children's learning and development.