Ever wondered what "hygge" is all about? On this blog post, we turn to Kinderly Ambassador Vikkie Murray to show you how you can bring more joy and warmth into your early years setting with the hygge approach.
Hygge (pronounced hue-guh) is a Danish word with no direct translation into English but it is about embracing the simple joys in life. It is about feeling joy and appreciation for the simple moments in your day. In Denmark and Scandinavia, it is seen as a pathway to happiness, wellbeing and good mental health.
Bringing hygge into the early years means bringing more wonder, joy and comfort into children's lives. Put simply, children that feel secure and cherished learn better – it really is as simple as that! Research indicates that wellbeing can also be directly linked to future academic achievement. This speaks volumes about the importance of wellbeing for the young children in our care.
With this in mind here are my top ten tips for bringing more hygge into the early years:
1. Be in a calm space!
Use soft and gentle light – such as candles or fairy lights – these give a sense of warmth and comfort.
Use gentle and calming colours and natural materials – beige, cream, wood, cotton, blankets.
Introduce living plants indoors and outdoors – these give a sense of natural calm.
Make your setting warm, comfortable and inviting – like your living room!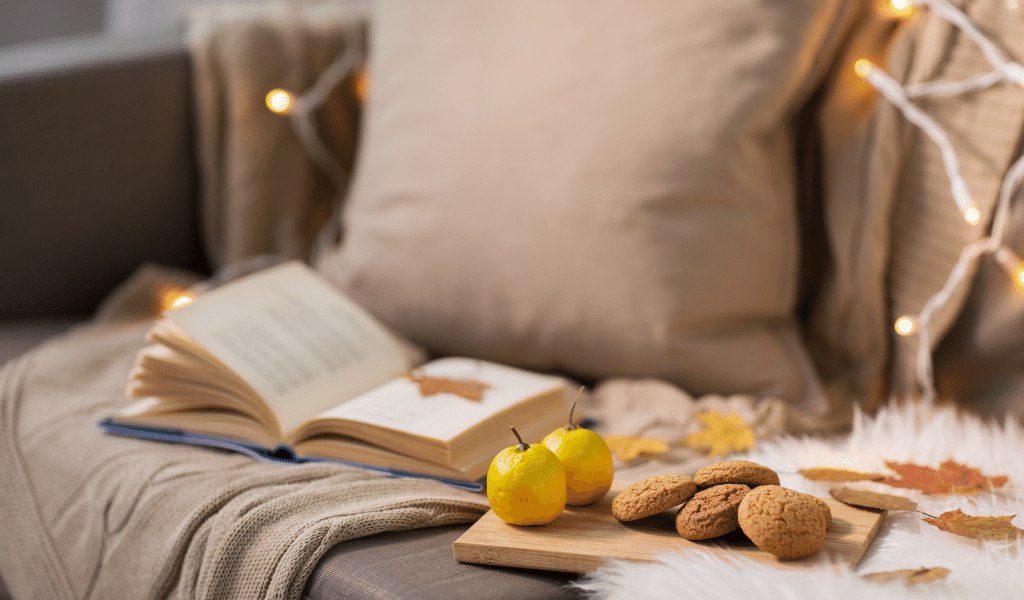 2. Be present!
Join the children's play – be a part of it. If a two-year old makes you a mud pie, pick up a spoon! Children benefit more from our presence than anything else. Don't hide behind your clipboard/tablet!
If you're not involved in play, be an active listener. You will see more, hear more and learn more about the children.
3. Be fun!
This is so crucial for everyone's well-being. Children should be having fun and enjoying their play – enjoy it with them! Sing, dance, laugh and play! You will all feel better and happier for it!
4. Be inclusive!
This may seem obvious but treat everyone equally. Value everyone's opinion. Make ALL children (and staff) feel valued and listened to.
Provide opportunities for children to make choices – free flow snack, uninterrupted chosen play, choosing the book for storytime.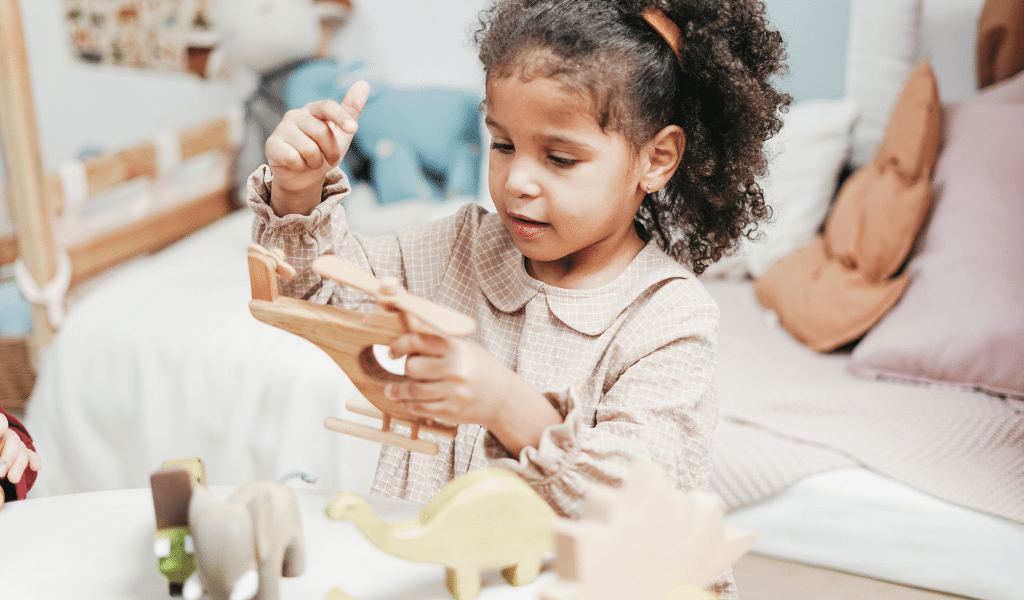 5. Be together!
Make opportunities for time spent together. Mealtimes are a fantastic opportunity for this – take time to talk together as you eat, reflect on your day, tell jokes, talk about your weekend – just as you would at home! Enjoy each other's company.
6. Be grateful!
Take time every day to talk about what you are grateful for – maybe introduce a gratitude jar or a thankfulness tree.
Encourage children to embrace simple pleasures in life and help them to recognise what makes them feel joy.
7. Be supportive!
Life is not a competition. Celebrate everyone's achievement and praise their efforts – a celebration board is a lovely way to do this – everyone can contribute – children, staff and parents. Build a community of cheerleaders!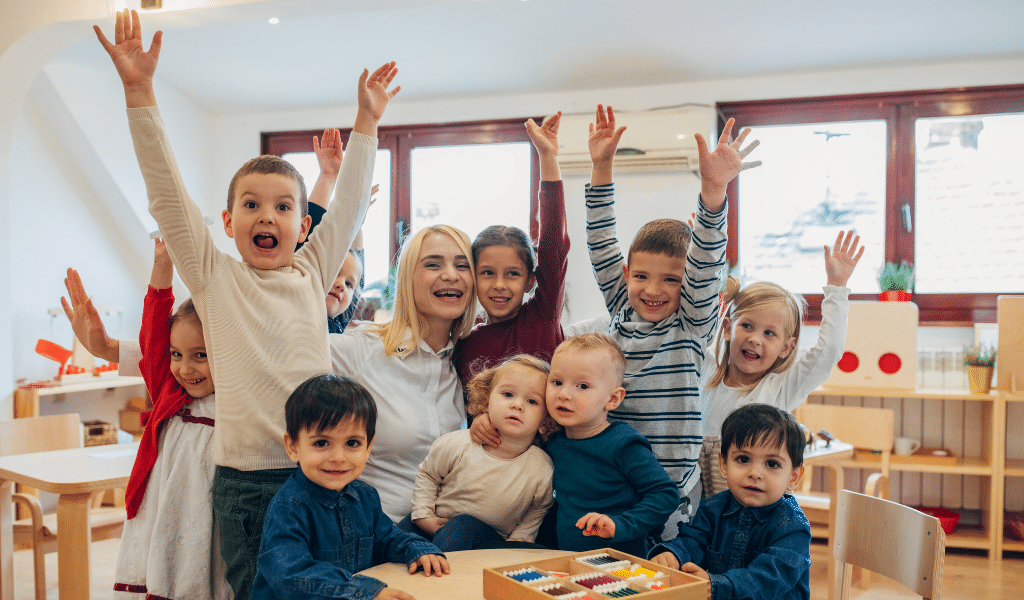 8. Be peaceful!
There is no need for arguments. Model talking about emotions in a positive light – we all get angry/tired/excited.
Talk with children about their actions and the consequences. Reflect together on what could be done differently next time.
Don't dwell on the negatives – move forward together.
9. Be comfy!
Make sure your space is comfy! Soft rugs, comfy cushions, gentle light, relaxing scents, cosy spaces.
Embrace the fluffy socks! Could you all wear slippers inside? Little touches of comfort can make all the difference.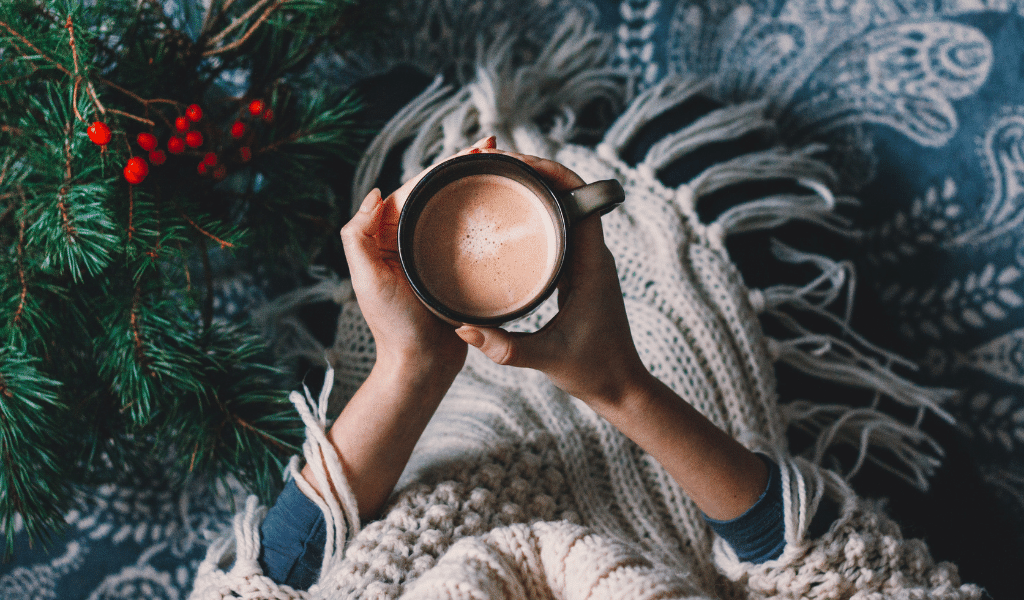 10. Be a second home!
We spend more time at work than at home. Children are spending huge chunks of their time with you. Make your setting feel like a second home! Home is important and so is your setting!
I hope that bringing more comfort, joy and simple pleasures into your setting will bring a new sense of calm and happiness into your work and your life. Happy hygge!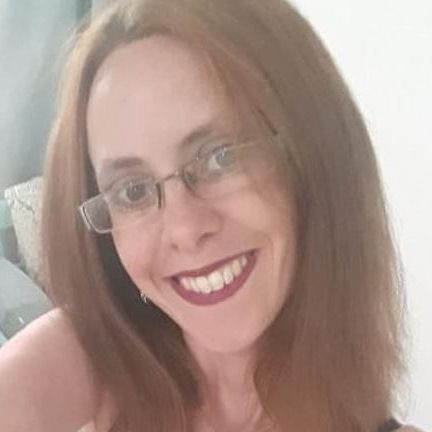 Vikkie Murray is currently a childminder and has been a qualified teacher for 15 years – working as an early years teacher, SENDCo and an early years specialist teacher for a national daycare company. She is currently undertaking the Hygge in the Early Years accreditation and is a passionate ambassador for child-led learning and all things hygge!