Over the last year, Kinderly has run more than 50 webinars exclusively for early years practitioners.
One of the key areas we concentrate on supporting practitioners with is the Early Years Foundation Stage (EYFS). And the last year has been one of much change in this area – an early adopter version of the EYFS was launched alongside non-statutory guidance in September 2020 and alternative non-statutory guidance will be available shortly in the form of 'Birth to Five Matters'.
Whatever guidance you choose to use, all settings will need to be following the revised EYFS framework from September 2021.
Our Webinar & CPD platform Kinderly Learn can help you keep abreast of these changes and up-to-date with the latest thinking in early years practice. Our collection of EYFS-related webinars starts with the latest updates and developments: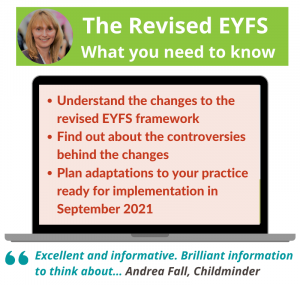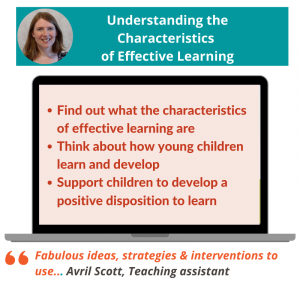 In the updated guidance, you'll see that the EYFS seeks to provide a secure foundation through planning for the learning and development of each individual child and assessing and reviewing what they have learned regularly. Kinderly Learn has some fantastic webinars on 'in the moment planning' and observations and assessment: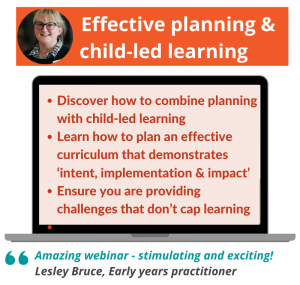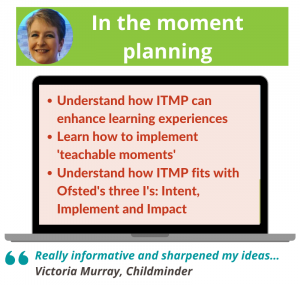 In the guidance, the EYFS seeks to provide partnership working between practitioners and with parents and/or carers. Parent partnerships are a key part of our work here at Kinderly – through Kinderly Together, you can share daily diaries, wow moments and postcards from home as a way of connecting and engaging with parents. The following webinars build on these ideas to help you support parent partnerships within the EYFS: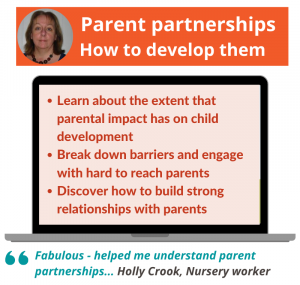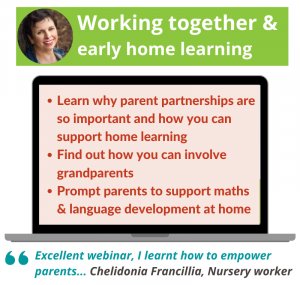 Finally, there is a strong emphasis within the EYFS to provide equality of opportunity and anti-discriminatory practice, and to ensure that every child is included and supported. We offer a range of webinars on how to develop a truly inclusive practice, including support for children with SEND and additional support needs: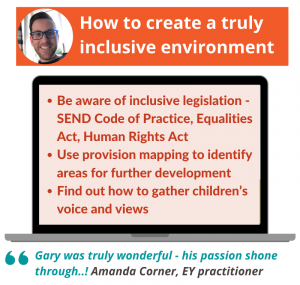 Access our EYFS suite of CPD-accredited webinars by becoming a Kinderly Learn member today!

Already a member?  Just log in to Kinderly Learn to access this collection of EYFS related webinars and more!