What is Día de los Muertos?
If you've watched Coco, you might be familiar with the Mexican celebration: Día de los Muertos. Translated as 'Day of The Dead', this colourful celebration happens on 1st- 2nd November, in some parts of Central, South and North America. The festivities take place across 2 days and celebrate loved ones and family members that have passed away.
Instead of it being a spooky festival like Halloween, this is a happy one, filled with love, laughter, colour and delicious food.
The celebrations begin at midnight on November 1st with Día de los Angelitos (Day of the Little Angels), when it is believed that the spirits of children are reunited with their families for 24 hours, with adult spirits visiting the following day.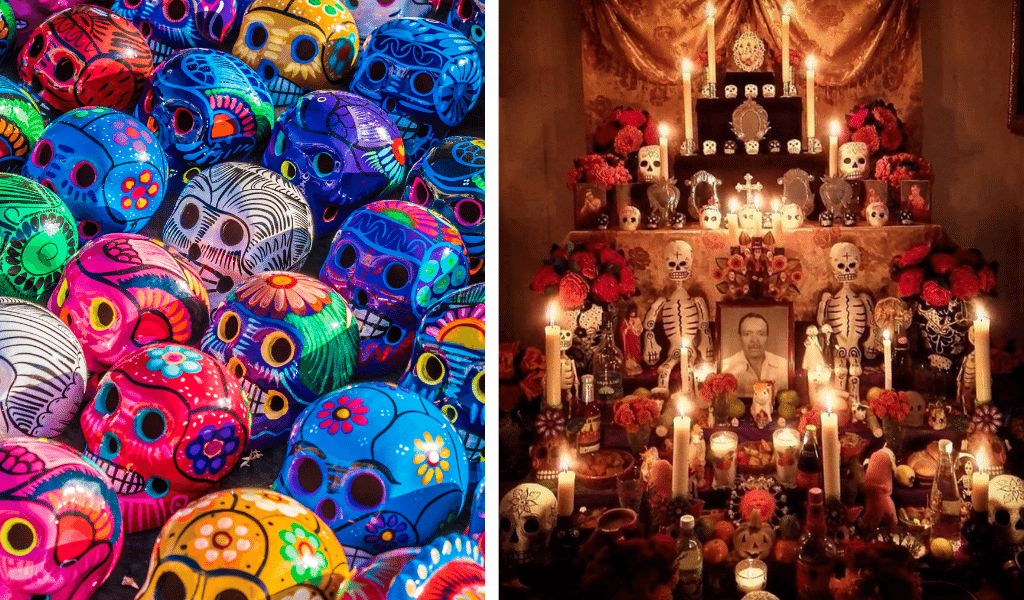 What happens on the Día de los Muertos
During Día de los Muertos (2nd November 2021),  families say prayers, visit graves and create beautiful altars called ofrendas featuring photographs of loved ones, some of their favourite things, candles, cempasúchil (marigold flowers), papel picado (tissue paper garlands) and calaveritas de azúcar (sugar skulls).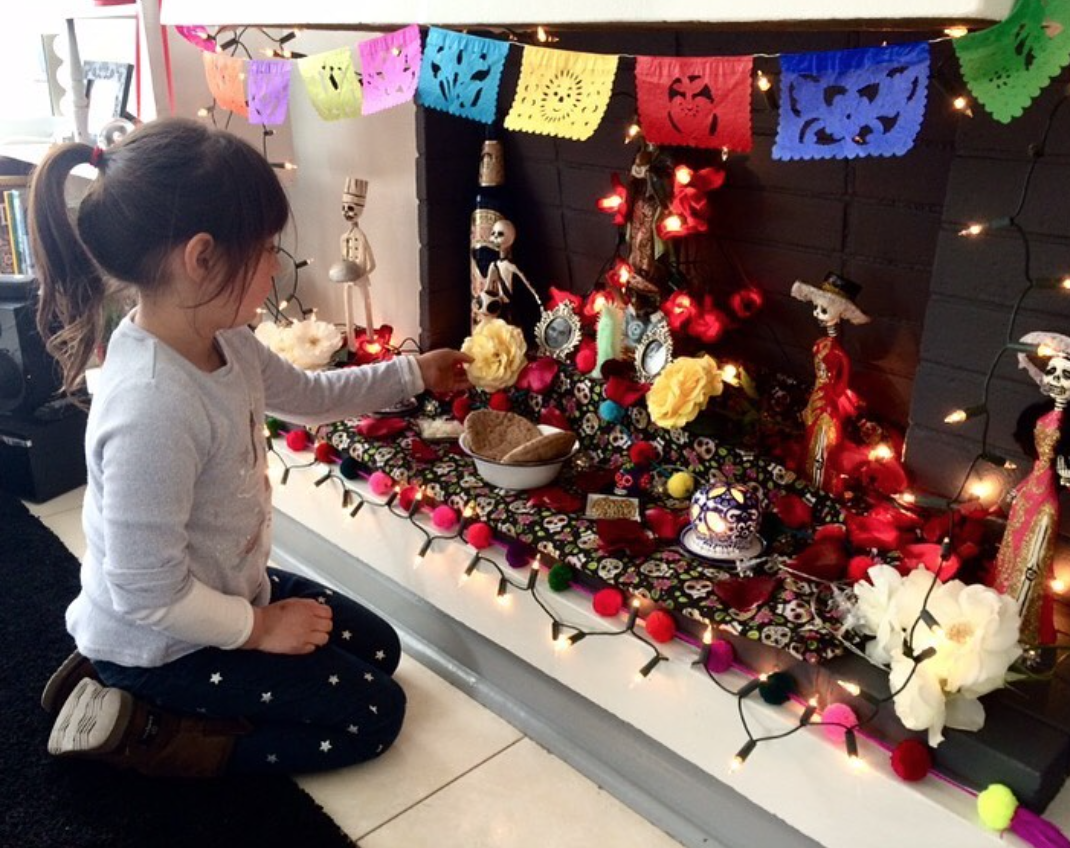 Special foods are eaten, including sweetened bread known as pan de muerto, candied pumpkin, mole, tamales, chocolate and sweets, and are often used as decorations on ofrendas.
Create your own sugar skulls
Sugar skulls feature grinning, happy faces to show that this is a joyful occasion. Why not create your own colourful crafts using ideas from the links below!
Get some inspiration to create a day of the dead altar
Access more creative resources like this when you subscribe to our early years management software, Kinderly Together – not familiar with it? Try it free for 30 days (PLUS it includes access to our webinar & CPD platform Kinderly Learn too!)