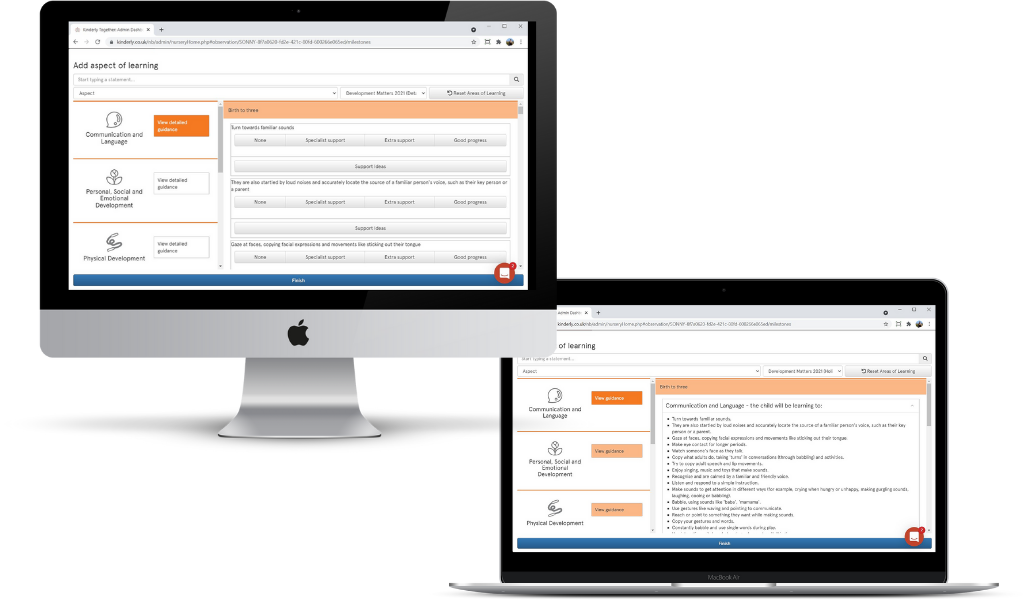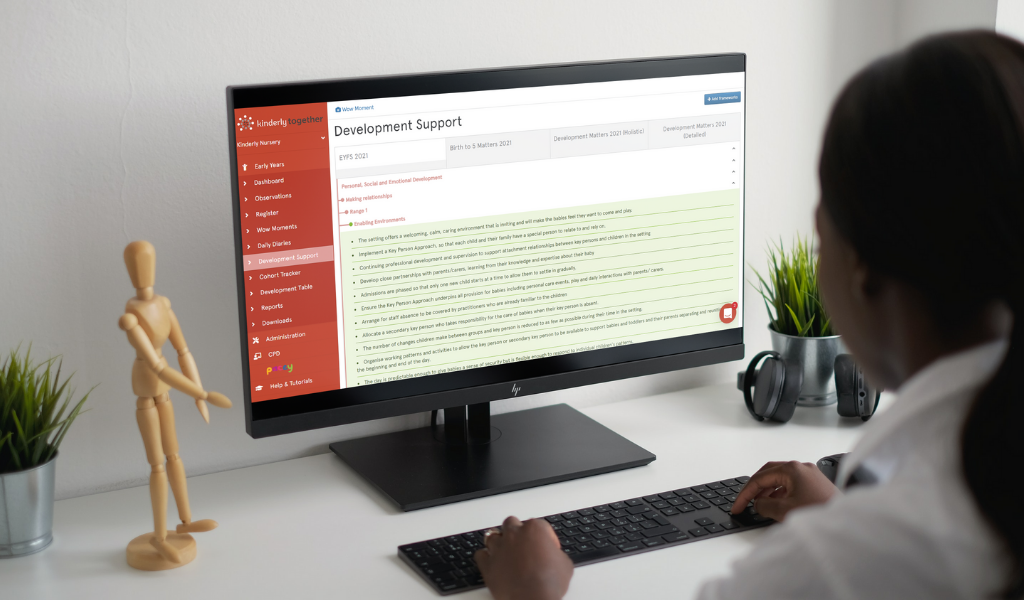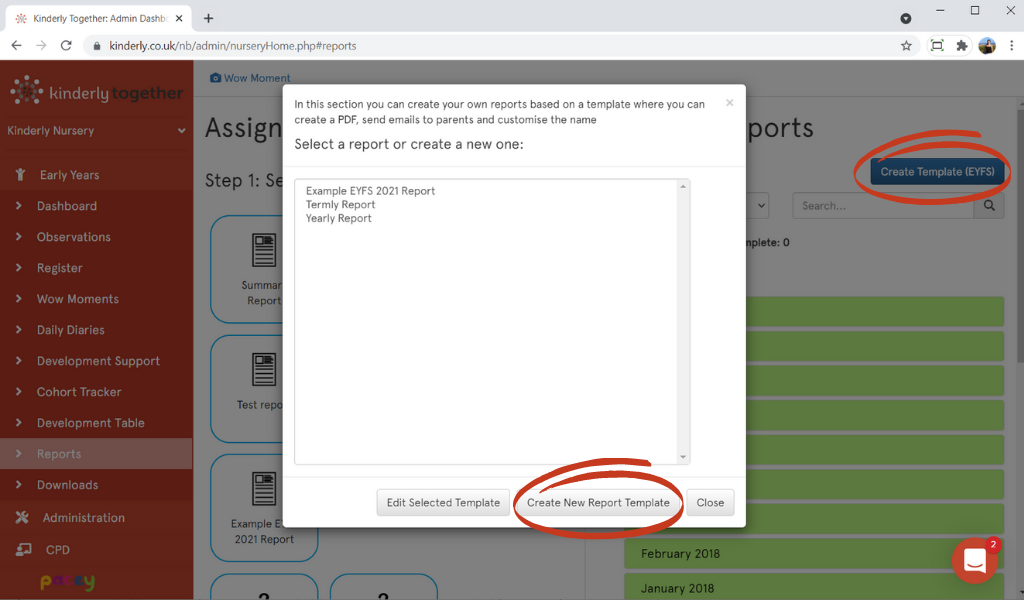 Two-Year Progress Check report for EYFS 2021:
The two-year progress check is designed to help you identify how EYFS children are developing.  The template for the two year progress check has now been updated to incorporate the changes to the EYFS in 2021.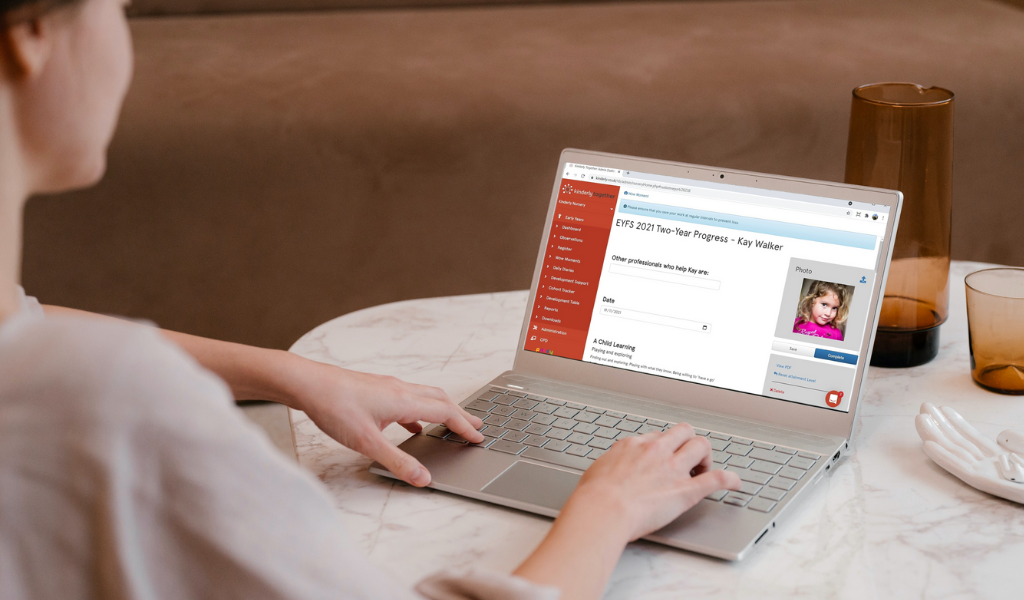 Cohort Tracker:
The Cohort Tracker now works across all the new EYFS 2021 frameworks and guidance available in Kinderly Together. Simply make your selections on the tracker to view what you need.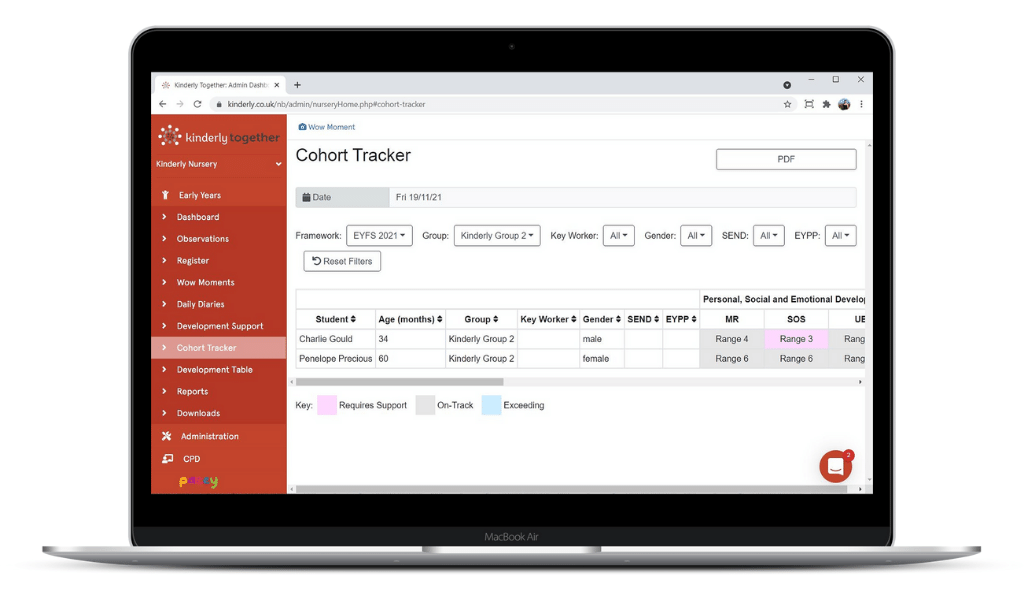 Development table
Enables you to see the current aspect level of a child for your selected date and by the framework or guidance you have chosen to use. If you wish to check progress, simply download this for two different dates and compare.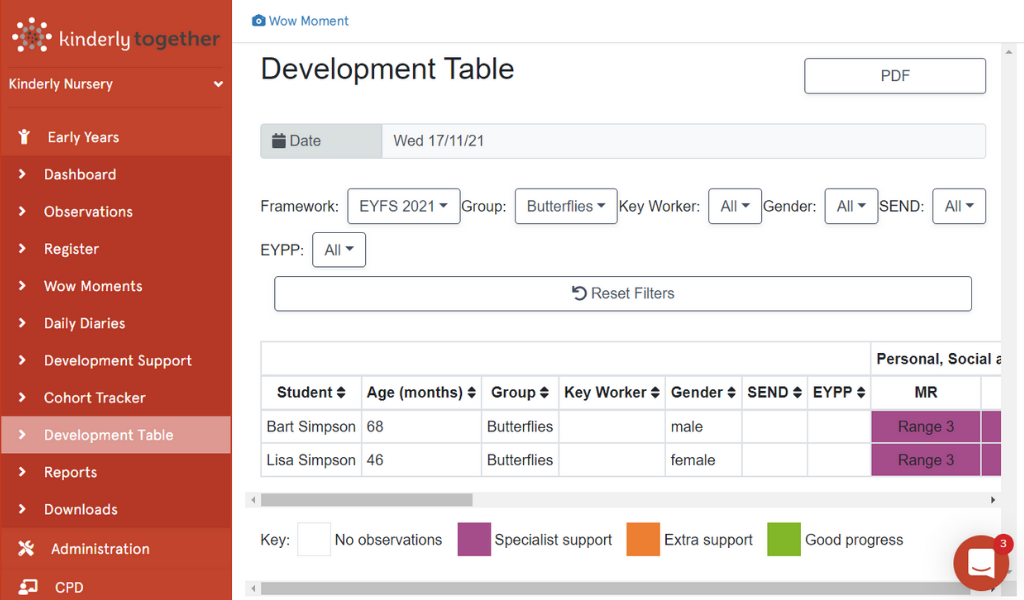 Food menu updates:
A new and improved food menu is now available. Food items are now in drop-downs, as well as giving you the option to add food items directly into the field. Easily update and save the daily/weekly menu, create templates and delete templates you no longer use.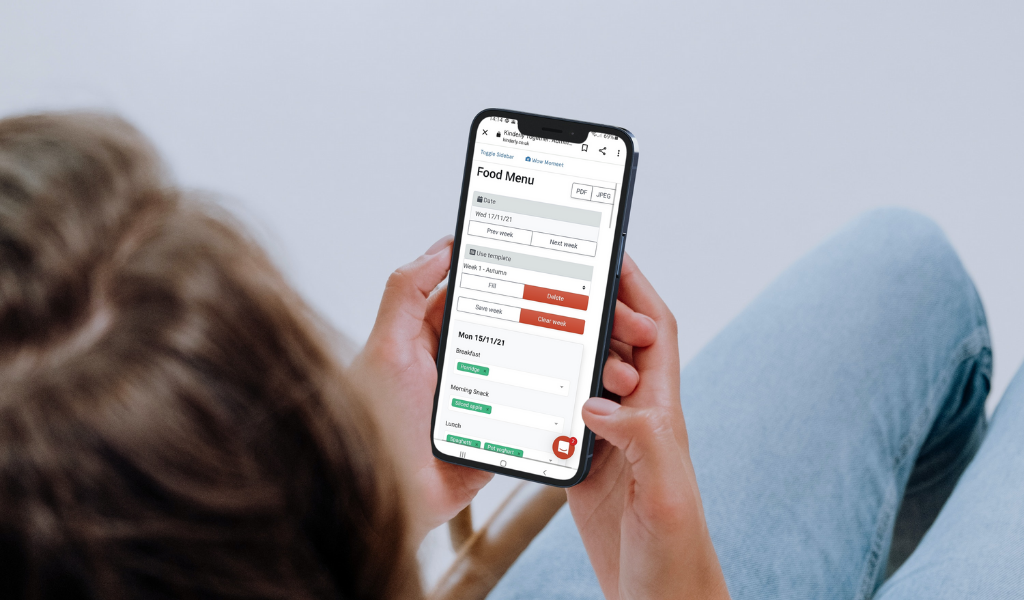 You can now export your food menu via PDF or JPG. This enables you to print and display for staff to follow, or add as an image to a newsletter or wow moment to share with parents.
Child Register:
You now have the option to type in the name and manually add the time.  The last selected group remains as the default. 
The child register can now be downloaded as a PDF as well as a new CSV version.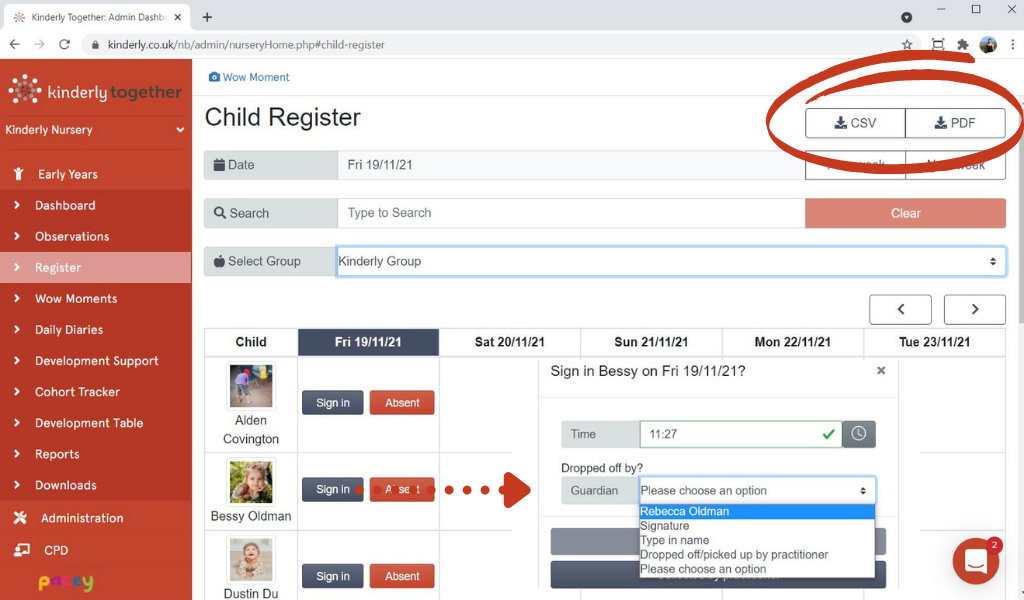 For the CSV file, you can now see the total time the child has been at the setting (for the range selected for the download) in the 2nd column. Download range is set by you, so you can choose 1 week, 1 month, 3 months etc. 
Wow Journal
The new Wow Journal, similar to the Learning Journal but with all the child's wow moments.  Create a PDF or book to share with parents. This can be accessed from the Wow Gallery or via Reports, in the Child's Page.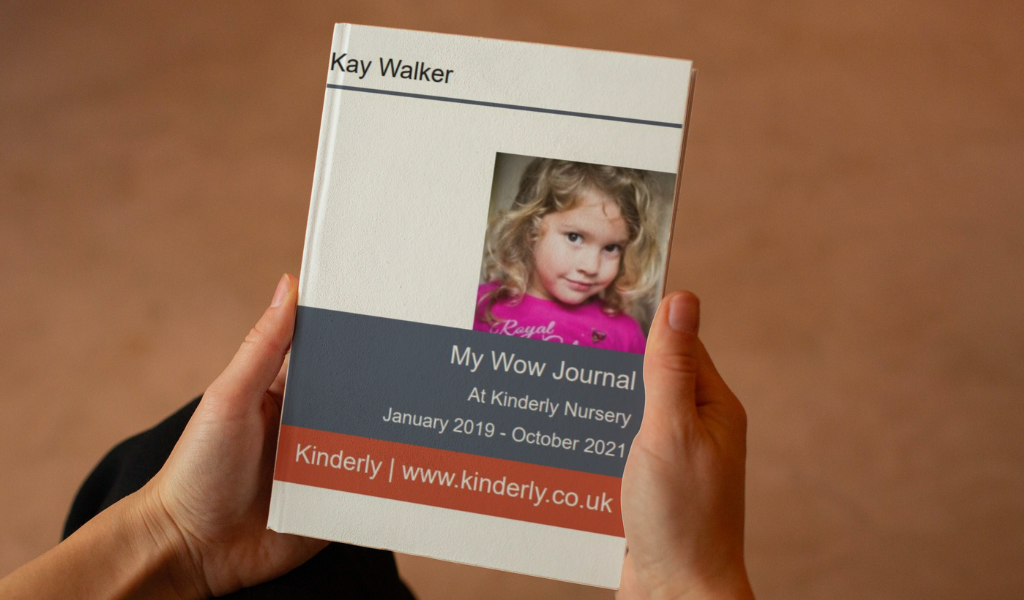 Staff Register:
Easily keep on top of staff attendance with the new Staff Register.  Located on the Admin Dashboard under Administration, it's just like the Child Register but for staff.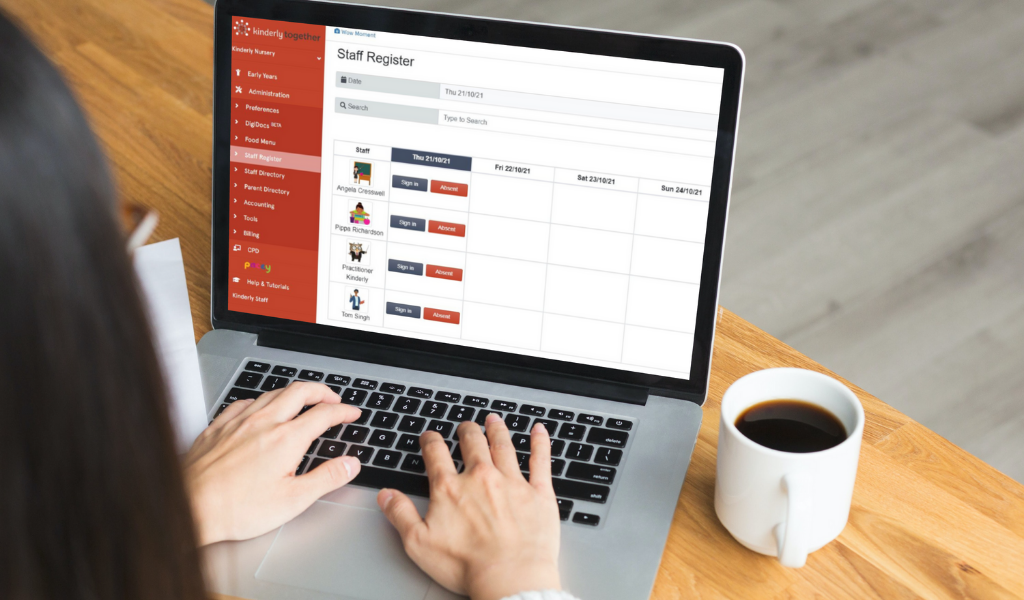 If you're not already a member, why not register for a free trial. Just click below!