We're all thinking about how we can become more 'green' at the moment, but including the children we care for in those plans is a really important part of our practice.
And what better way than to educate and inspire the next generation about sustainability than by reading to them? Here are June O'Sullivan's top 5 'reads' for children about sustainability: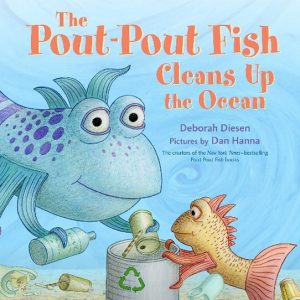 The Pout-Pout Fish Cleans Up The Ocean
Mr. Fish and his friends have noticed something strange in their ocean – a big, big MESS! How did it get there? What can they do about it? The closer they look, the more they see where the mess came from . . . and they'll have to work together to get rid of it. This book will teach little guppies how to take responsibility for their actions and for the environment.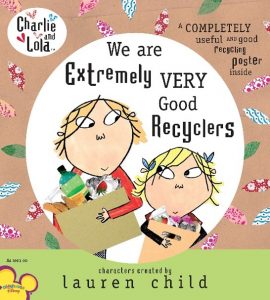 2. Charlie & Lola – We Are Extremely Good Recyclers
After Charlie convinces Lola to recycle her old toys instead of throwing them away, Lola discovers a recycling competition. If she can recycle one hundred plastic, metal, and paper items, she can get her very own real live tree to plant. But she only has two weeks, so Lola decides to ask her classmates to help. They turn out to be extremely very good recyclers indeed.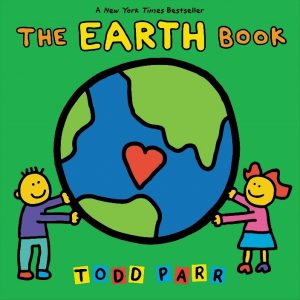 3. The Earth Book
'I take care of the earth because I know I can do little things every day to make a BIG difference…' This book includes lots of easy, smart ideas on how we can all work together to make the Earth feel good – from planting a tree and using both sides of the paper, to saving energy and reusing old things in new ways. Best of all, the book includes an interior gatefold with a poster with tips/reminders on how kids can 'go green' everyday.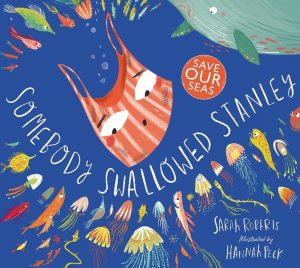 4. Somebody Swallowed Stanley
"Plastic bags don't belong in the sea!" Everybody has a taste for Stanley – and the other ocean creatures just keep mistaking him for a delicious treat – but this is no ordinary jellyfish. Most jellyfish have dangly-gangly tentacles, but Stanley has two handles… Other jellyfish have a magical glow, but Stanley has stripes… Because Stanley is (spoiler alert) a plastic bag!
5. Where Are You… ?
Unlike other touch and feel books, this range of board books doesn't contain any plastic. Made from responsibly sourced cardboard, everything in these books is completely recyclable.  Each book takes you on a journey through a different landscape in search of an animal at risk of extinction.