Dr Lynn McNair – Understanding Froebel: Putting principles into practice
Wednesday 8th Dec @ 7:30 pm

-

9:00 pm

Free when subcribing to Kinderly Learn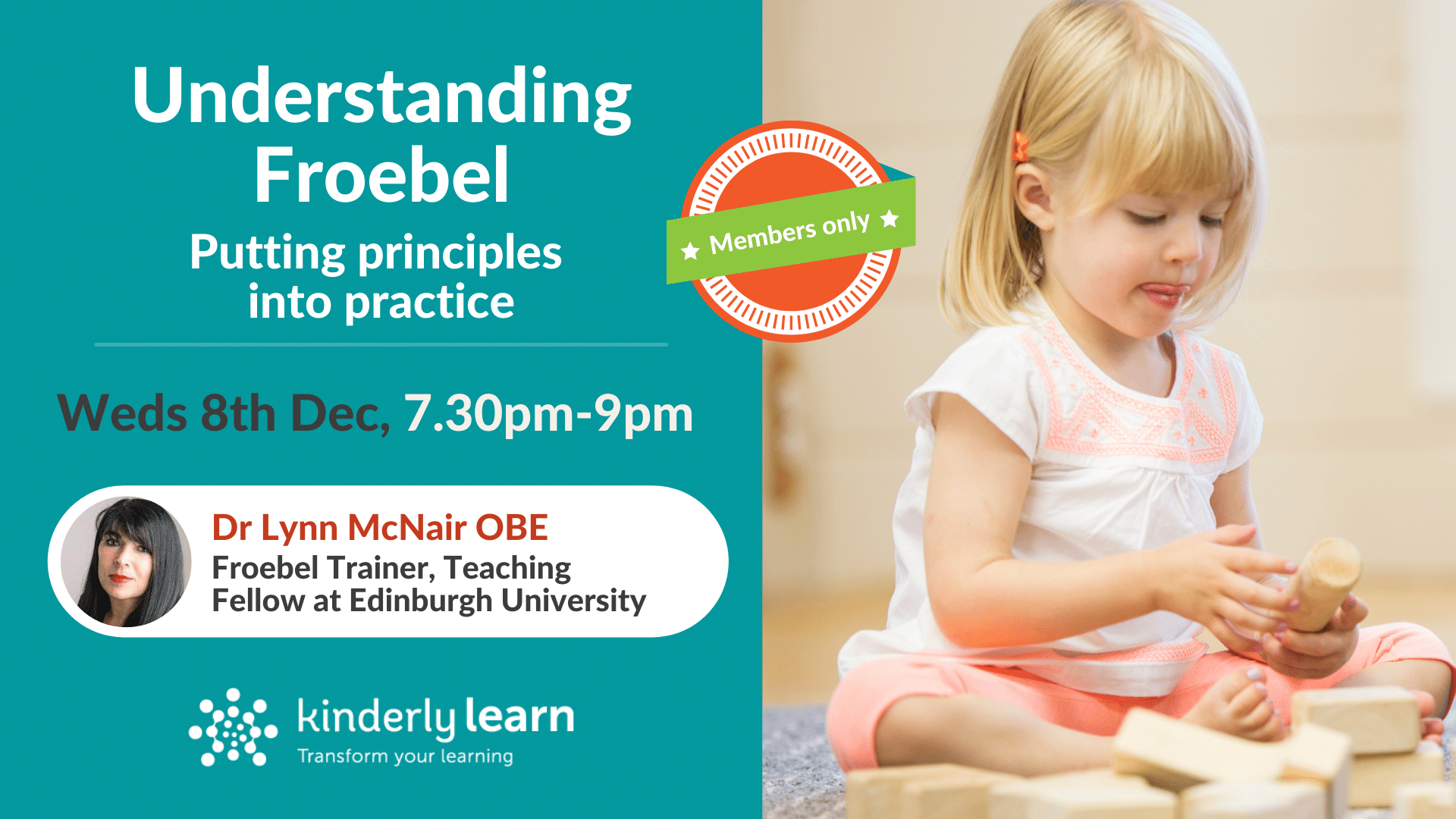 Join this 1.30hrs Kinderly webinar where Dr Lynn McNair will give us insights into the Froebel Kindergarten approach and how we can apply the principles into practice. Based on Friedrich Froebel's ideas, "play is the highest expression of human development in childhood for it alone is the free expression of what is in the child's soul."*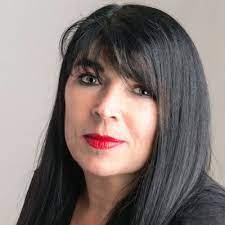 About the speaker
Dr Lynn McNair, OBE, is Head of Cowgate Under Fives Centre in Edinburgh and a Senior Teaching Fellow at the University of Edinburgh. A Froebelian endorsed tutor, Lynn is also Programme Director for the Froebel in Childhood Practice courses at the University of Edinburgh. She is an award-winning author, recently co-editing "Putting Storytelling at the Heart of Early Childhood Practice" with Tina Bruce.
This webinar is appropriate for early years practitioners working with children aged 0-5 years.
OFFER: Subscribe to Kinderly Learn webinar & CPD from less than £2 per week and get all the extra perks:

Named certificate: With every webinar you attend – live or on-demand – you will receive a special certificate with your name on it! Save it in your CPD log to demonstrate learning to Ofsted, your manager – or just yourself!
Watch on-demand: Can't attend a live webinar? Don't worry – you can watch any webinar again at any time and get a CPD certificate! There are over 50 webinars for you to choose from, delivered by early years experts.
Priority booking on all webinars
Access to over 400 micro training courses on Kinderly Learn
Already a Kinderly member?
Log into Kinderly Learn to book your place…
IMPORTANT: After registering with the link below you should receive a ZOOM link in your email account. However, if you do NOT receive your confirmation email within 30 mins of registering please contact the Kinderly support team (via chat on our website) so we can assist you. And remember, after registering to always, always check your spam/junk folders!🧡
While you wait…
You might want to have a look at our EYFS 2021 hub packed with free, expert resources to help you stay up to date with your practice.
Related Events