Emotions matter! Supporting behaviour and emotions post Covid-19
Wednesday 28th Apr @ 7:30 pm

-

9:00 pm

Free when subscribing to Kinderly Learn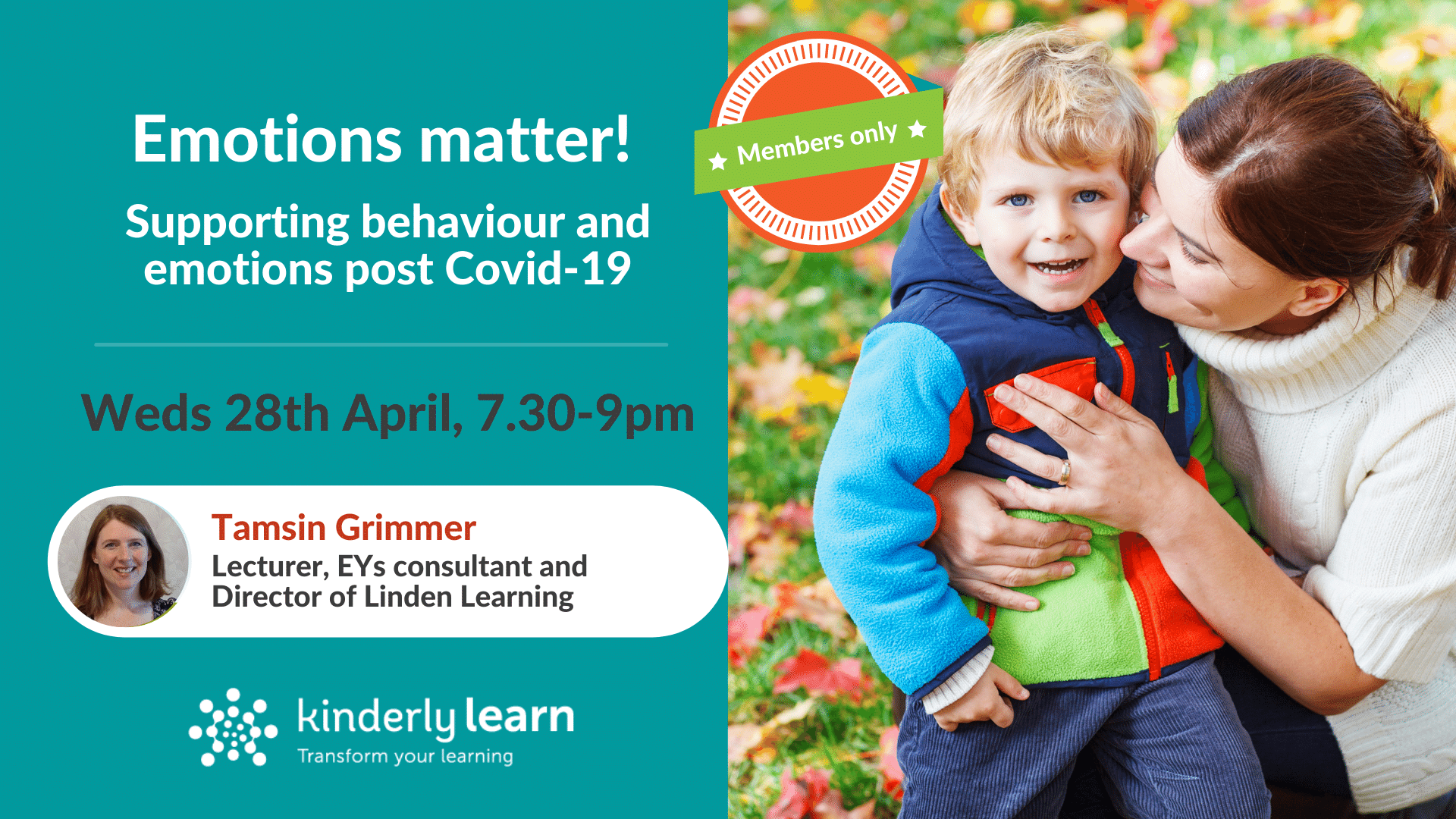 Children's emotional development is at the forefront of our thinking, perhaps now more than ever, but how can we support children after a pandemic and what strategies can we use which will nurture our children? During this webinar, early years expert Tamsin Grimmer will explore factors that contribute to young children's emotional development and the impact they have on behaviour. Attending will help you to gain confidence in supporting children's emotional development and will provide you with strategies to use, including the problem-solving approach and emotion coaching techniques.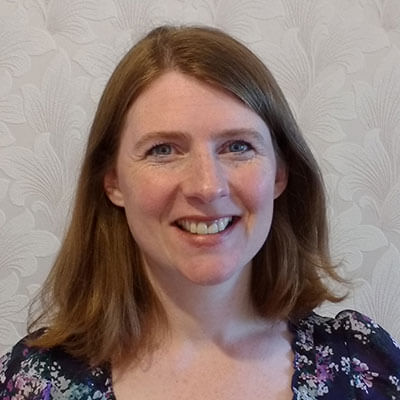 About the speaker
Tamsin Grimmer is an experienced and excellent consultant and trainer, the early years director of Linden Learning and a part-time lecturer at Bath Spa University. Tamsin is passionate about young children's learning and development and is fascinated by how very young children think. She believes that all children deserve practitioners who are inspiring, dynamic, reflective and passionate about teaching them and has a keen interest in the different ways that children learn. Tamsin is particularly interested in play, active learning, promoting positive behaviour and supporting early language development. She has written three books (Calling All Superheroes, School Readiness and the Characteristics of Effective Learning and Observing and Developing Schematic Behaviour) with a fourth on Developing a Loving Pedagogy due to be published in Spring 2020.
OFFER: Subscribe to Kinderly Learn webinar & CPD from only £6/month +VAT (use code Learn40 at checkout) and get all the extra perks:

Named certificate: With every webinar you attend – live or on-demand – you will receive a special certificate with your name on it! Save it in your CPD log to demonstrate learning to Ofsted, your manager – or just yourself!
Watch on-demand: Can't attend a live webinar? Don't worry – you can watch any webinar again at any time and get a CPD certificate! There are over 50 webinars for you to choose from, delivered by early years experts.
Priority booking on all webinars
Access to over 400 micro training courses on Kinderly Learn
Already a Kinderly member?
Log into Kinderly Learn to book your place…
IMPORTANT: After registering with the link below you should receive a ZOOM link in your email account. However, if you do NOT receive your confirmation email within 30 mins of registering please contact the Kinderly support team (via chat on our website) so we can assist you. And remember, after registering to always, always check your spam/junk folders!🧡